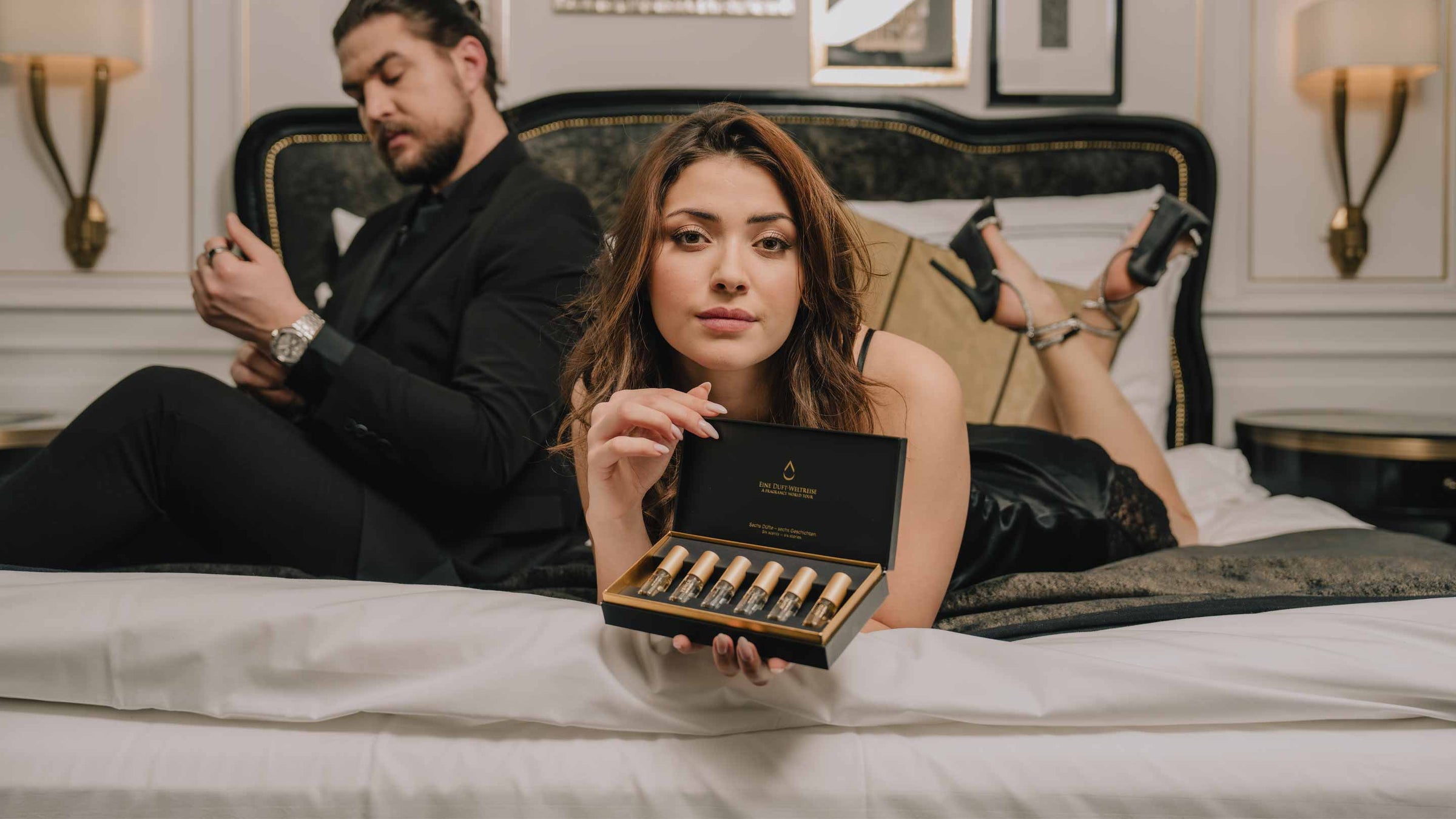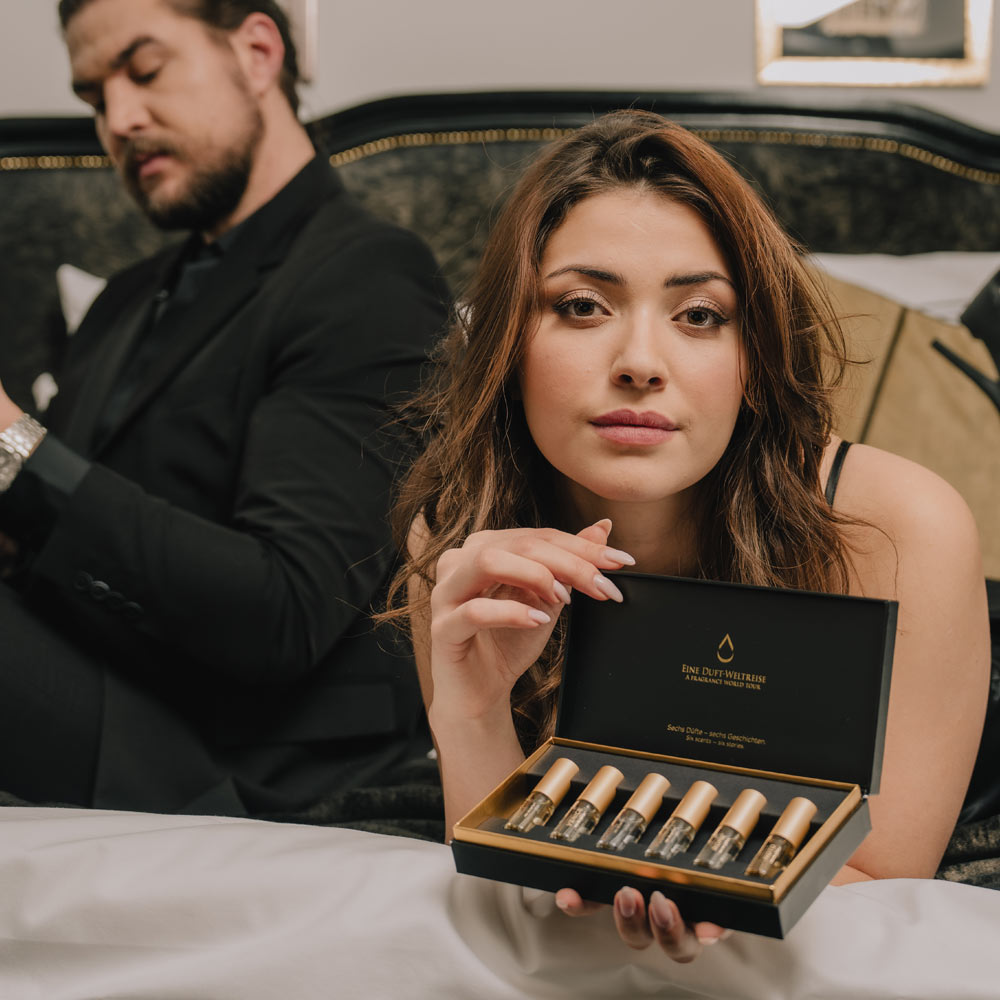 Dein individuelles Birkholz Starter-Set
Finde mit unseren Birkholz Parfum Starter-Sets deinen neuen Lieblingsduft. Wähle deine Wunsch-Duftrichtung oder Kollektion und finde deinen neuen täglichen Begleiter. Wir schenken dir nach dem Kauf deines Sets 15% Rabatt auf deinen ersten neuen Birkholz Duft. Dein Code ist einlösbar ab einem Bestellwert von 75 € innerhalb von 6 Monaten. Dies gilt nur für Newsletter Abonnenten.
Du möchtest dir dein eigenes Set zusammenstellen? Dann stelle dir hier dein individuelles Set zusammen
Dein Set. Eine Reise. Dein Parfum.
Parfum Sommelier Philip Birkholz
Als Parfum-Sommelier weiß ich, wie wichtig der richtige Duft sein kann. Er unterstreicht nicht nur Momente und macht sie zu etwas Besonderem, sondern ist auch ein Teil der eigenen Persönlichkeit. Jedes Parfüm sollte daher so individuell sein wie seine Trägerin oder sein Träger. Wir möchten, dass unsere Kunden diese Individualisierung erleben.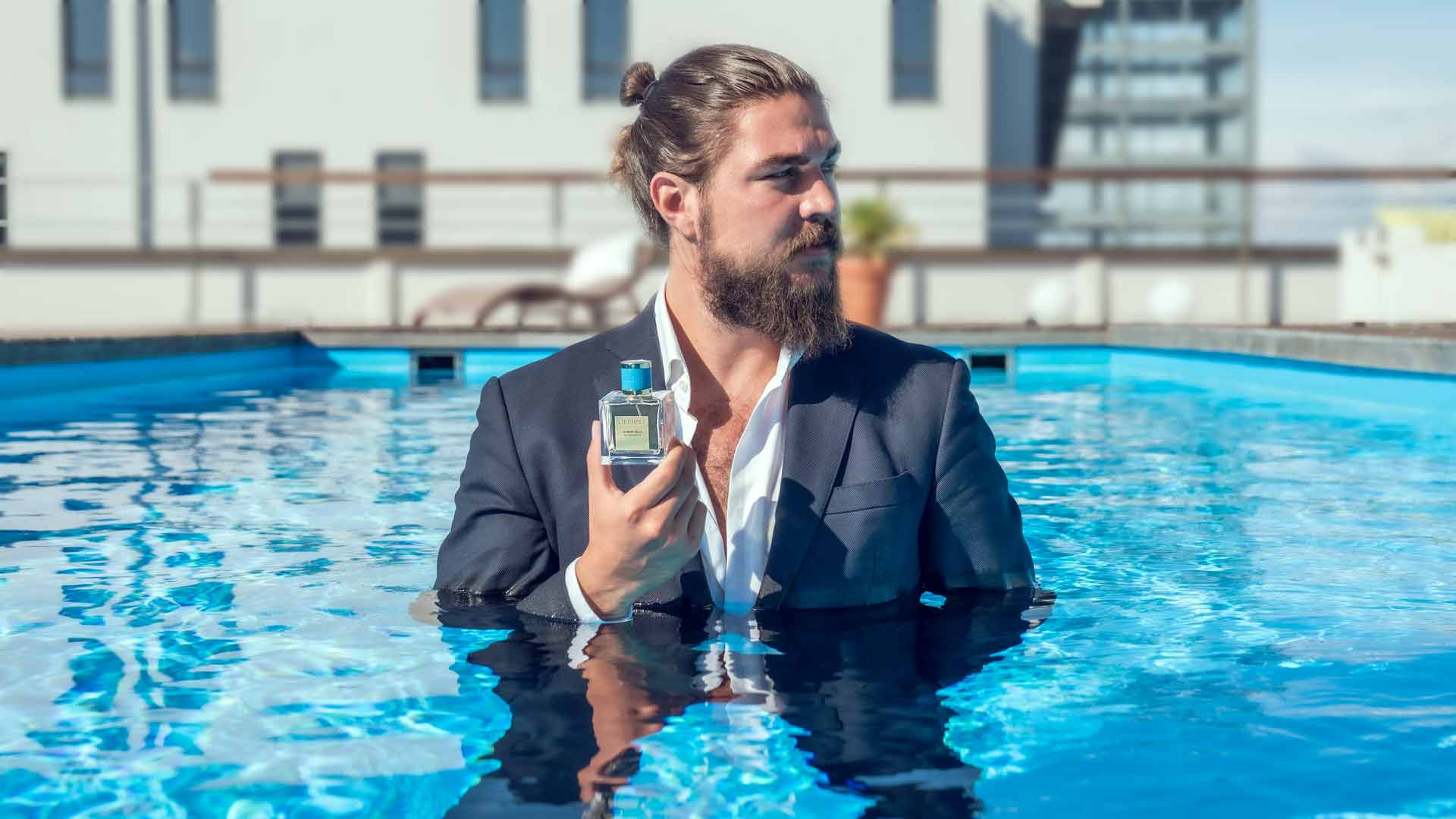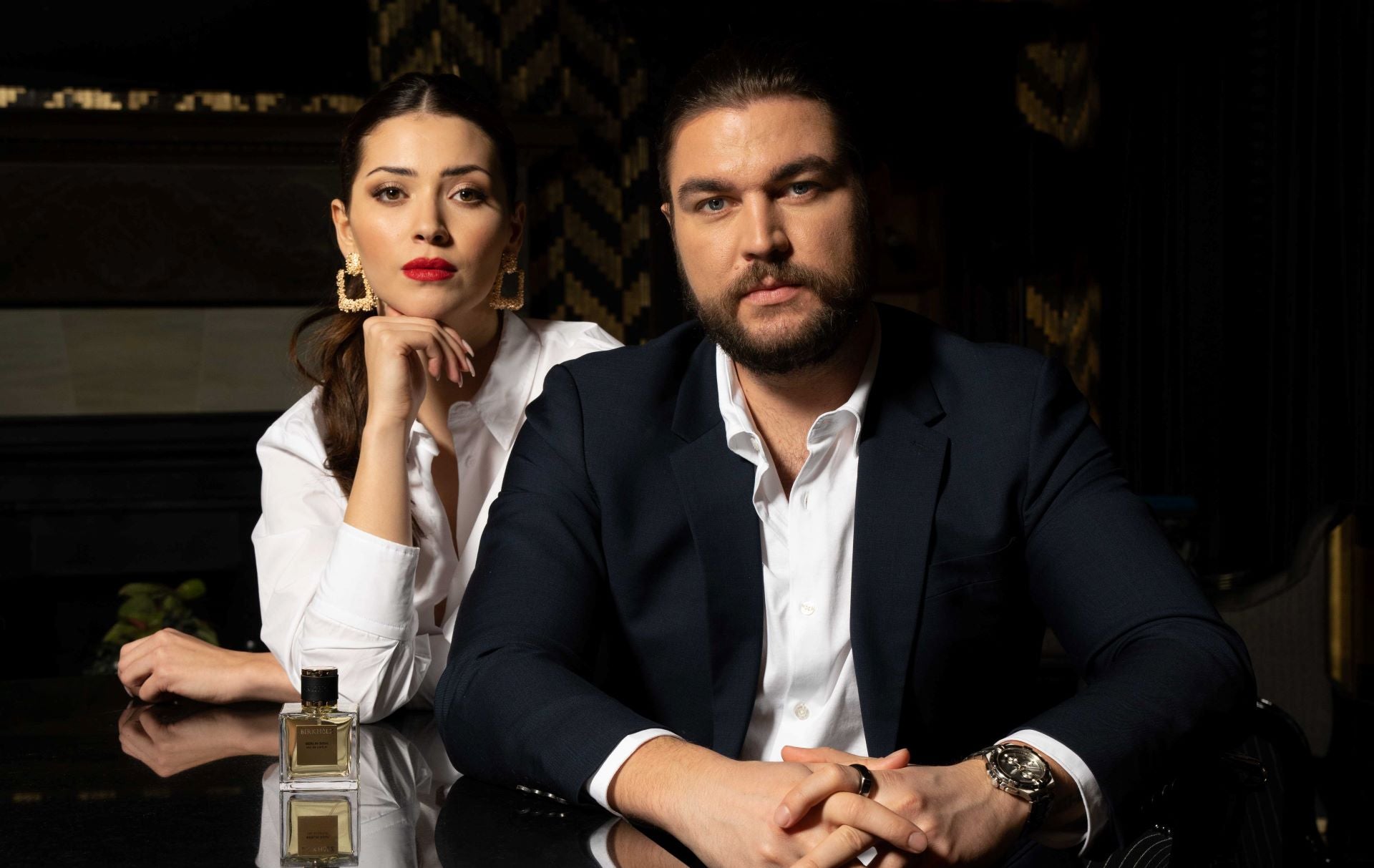 Noch unsicher?
Der Birkholz Duft Typ Test
Die Duftempfehlungen für dich des Online Sommeliers
Zum Duft-Typ-Test
★★★★★

Tolle und einzigartige Düfte, meine Erwartung wurde aufjedenfall übertroffen. Verpackung und Lieferung waren top, gerne wieder.

Max
★★★★★

WoW Durch mehrere Videos darauf aufmerksam geworden und zum Testen bestellt. Die Düfte sind wirklich einzigartig und man bekommt das Gefühl, die Geschichte des Duftes vor seinen Augen zu sehen. Definitiv ein Stammkunde mehr :)

Markus
★★★★★

Hervorragende Düfte und Service! Nicht nur besondere Düfte, auch super Kundenservice! Vielen Dank!

Natalia
★★★★★

Wie immer…eine Freude! Es klappt einfach alles perfekt! Ein Genuss ist die Verpackung (Box, Schleife)
Das Parfum ist einzigartig! Danke

Brit
★★★★★

Diese Marke macht süchtig. Wir haben uns diverse Proben bestellt. Ich kann nicht sagen, welcher Duft mein Favorit ist. Das ist zu jedem Anlass unterschiedlich. Von 4 Düften haben wir 30ml nachgekauft. Ocean Hills ist ein frischer Duft mit einem hohen Wiedererkennungsduft. Black Amber würde ich abends bevorzugen, Luxury Passion ist jung und leicht, Lady Cannabis duftet frisch, holzig, erdig.

Sabine
Unsere Empfehlung
Italian Collection Set
Lasse dich von den 6 Parfums der Italian Collection auf eine unvergessliche Reise entführen und finde deinen neuen Lieblingsduft mit den 6 x 3 ml Düften zum Kennenlernen der Kollektion.
Zum Italian Set
Let customers speak for us
Wonderful spring fragrance
Smells wonderful and long like spring in the sunshine, intense and special, not mass-produced.
First Spring
Black Collection Atomizer 3ml
Black Collection Atomizer 3ml
Prince Khanna
03/27/2 022
Item Personalization
Birk wood sample set
I received a sample box put together with love. I am very satisfied, the shipping was very quick, the packaging with attention to detail and the opportunity to put together different fragrances to try.
Romy Schmidt
Woody Collection Atomizer 3ml
Perfect fragrances
I am perfect convinced of the scents and I will order again!
Philip Birkholz sommelier set
Philip Birkholz Sommelier Set
Everything is fine
Fast shipping, top service, perfect selection of fragrances. What more does a man want?
Classic Collection Atomizer 3ml
Tollés perfume
A special gift for my partner, he was very happy. It smells amazing
Iris N' Wood
Great scents and great handling :)
I will definitely order there again. The scents are very high quality and long lasting.
Body Mist Forest Fantasy 100ml
Ulrike Hövelmann
03/04/2022
Atomizer 7.5ml
Valentine's Box
Very nice fragrances I am satisfied
Item Personalization
Very pleasant
Well, I personally think the scent is really outstanding
Even friends of mine who normally don't like Oudh are enthusiastic about it and find it very pleasant
Iconic Oud 100ml
Super
Very pleasant, selected beautiful fragrances, plus super friendly service! !!
Woody Collection Atomizer 3ml
Can't give a more detailed rating, I gave the perfume away.
Woody Collection Atomizer 3ml
.